Life Coaching School Review: Life Coach Training Online

Life Coach Training Online.com
The summary:
Life Coach Training Online.com (LCTO)
10 to 16 hour training programs available in a variety of formats and scheduling options
Submission of a completed portfolio is required within 30 days of finishing the training
Awarded a Professional Coach certification at the end
Best for – people who want to get a quick head start on coaching basics so you can start coaching with confidence immediately, while committing to continuing your education to get a deeper grounding in the topics covered.
Based on NLP (Neurolinguistics Programming) methods
Core focus is on having the student coach learn how to craft a vision and re-wire limiting beliefs.
The founder of LCTO, Barbara Wainwright tells me the core curriculum has been accepted as an accredited program for graduate level study by Seattle Pacific University (an exclusive, private college in the Northwest.) It has also been easily taught to high school level students. The content is high level concepts yet presented in a manner anyone can grasp. The classes include both live instruction and actual coaching practice with other students.
Barbara has made available for my readers a resource page of 10 essential things you must know before starting a life coaching career. I highly recommend you check it out.
Available Programs
Certified Professional Coach
$1997 (payment plan available)
16 hour course available in 3 different formats
Live online group class offered as 2 – 8 hour days over a weekend or 4 – 4 hours days Mon through Thursday
Live in person 2 day course held at various locations worldwide. They will also come to you. Call for details.
LCTO stands out for a very unique training option – 1 on 1 online training with a master coach to walk you through the entire curriculum on your schedule. $2597 (payment plan available)
This flagship course includes:
Foundations of Successful Coaching Introduction
Objectives of Coaching
Confidentiality and Ethics of Coaching
The Role of the Coach
Sustainable and Measurable Results
WGI's Professional Coaching System
Mastering the Coaching Process
Developing Professional Client/Coach Relationships
Effective Communication Techniques
Goal Setting – Planning for Success
Action Steps – Measuring, Assessing and Rewarding Results
Accountability and Responsibility
Exercises and Practicum
Building Your Professional Coaching Practice
Business Structure and Record Keeping
Marketing Strategies for the Professional Coach
Acquiring Your First Clients
Setting Your Professional Fees
Identifying Opportunities in Your Community
Building a Referral-based Practice
Creating a Powerful Web Presence
Advertising, Promotions and Public Relations
That's a LOT of material to cover in 16 hours so it's safe to say the training is quite broad, but not terribly deep.
Also available:
These programs use the same Coaching System methods as the main class, simply applied to specific niche market needs.
Certified Recovery Coach
$1997
16 hour course taught over 4 – 4 hour days
Program teaches about addictive thinking and personalities, family dynamics, powerful questioning and provides tools to help clients with long term sobriety.
Certified Relationship Coach
$1997
16 hours taught over 4 – 4 hour days
This program focuses on the foundations and context for healthy relationships.
Certified Negotiator Coach
$1297
10 hour course taught over a weekend
You could call this a conflict resolution course. Students learn how to navigate complex situations and disputes.
Certified Health, Healing and Wellness Coach
$1297
12 hours over 3 – 4 hour days
This course covers the importance of healing mindset, energy chakras, healthy eating, the value of essential oil and establishing an exercise plan
Certified Group Leader
$1997
10 hour course held 1 hour per week for 8 weeks (first and last week are 2 hours each)
Group coaching program includes the basics of defining, formatting and managing groups.
All Training Includes:
Certified Professional Coach Course facilitated by a Certified Master Coach
3rd party credentialing through the Strategic Learning Alliance – Full Disclosure, Barbara Wainwright, the owner of Life Coach Training Course Online is also one of the board members of the SLA which provides the "3rd party" credentialing approval.
Telephone and email access to the founder for questions and support
Coach Training Manual, handouts and coaching tools
Quick Reference Guide for Coaches
Professional Coach Certificate of Learning in a digital format for your website
Certified Coach Seal in a digital format for your website
2 Year Membership in Strategic Learning Alliance Applied-Learning Professional Community and more
Pros
Training based on NLP methods is incredibly powerful for making fast and lasting changes in a client's life. It is a great foundation for any coaching method.
Lots of solid information given over a very short time frame may give an aspiring coach a boost of confidence so they can get started coaching clients immediately.
Founder is available by phone or email to all students for support, questions, and help
Course includes practical helps for marketing your business.
Cons
The only accountability for the quality of this program comes from the Strategic Leadership Alliance group which is, in a manner of speaking, the parent company of Life Coach Training Online since the same person is a founding member of both.
It's important to note their promotional materials mention you will "learn the importance of" many aspects of coaching. NOT that you will learn about those topics in depth
You will need ongoing training and support beyond what is offered. The curriculum is quite broad in scope but shallow in depth. It's a platform from which to grow.
There is a very low bar to get and maintain credentials (this could be a pro if you don't believe your accountability and standards of professional ethics are anyone else's business but your own)
Conclusion – This can be a great option for anyone who wants to get started quickly. The methodology is sound and the teaching methods are effective. The specialty options are ideal for anyone who is specifically interested in one of those niches.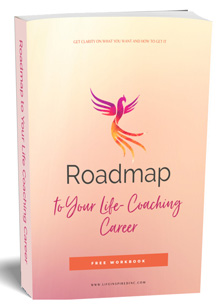 Don't know which niche is right for you? Discover your ideal life coaching business and lifestyle with this guide. Roadmap to Your Life Coaching Career