Step up your business with a well designed Life Coach welcome packet forms! You should already have a brand "look" in mind. Create your welcome packet to showcase your brand while setting the stage as a professional, competent, life coach.
A welcome packet is vital for a life coach because it lays out the expectations, the boundaries, the disclaimers and the policies of your business.
It helps your client to know for sure what to expect from you and what is expected of them.
A complete Life Coach Welcome packet usually includes forms like:
Statements clarifying that coaching is not counseling
The ethics of a professional coach
Boundaries around when and how a client can reach you
Payment procedures and options
A signed life coaching agreement contract
and possibly some initial intake information forms.
Sample Life Coaching Forms
Coaching Agreement Form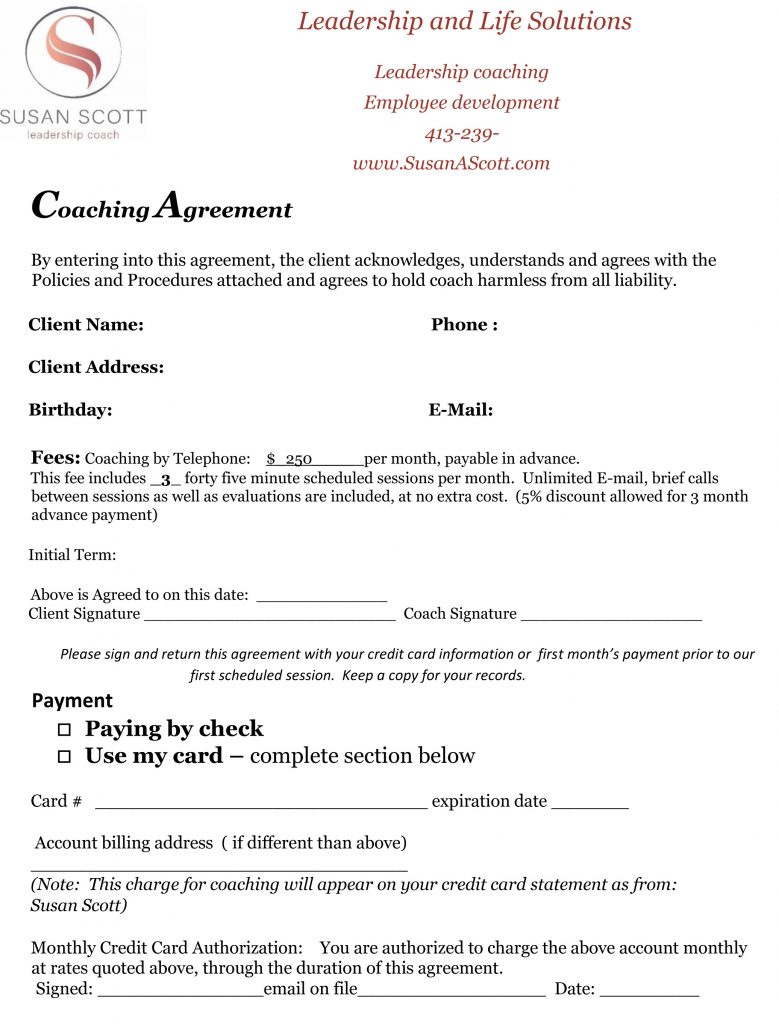 Coaching Ethics