Life Coaching Business help; the secret successful coaches know
You can't do it alone. Period. If you read nothing else, that's the secret.
The people who succeed at creating a sustainable life coaching business have help. They have mentors; people who have gone before them, and succeeded at doing what they want to do.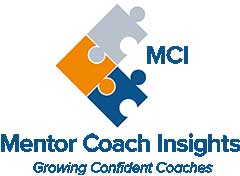 A mentor with specific experience in coaching can accelerate your success!
Mentor insights is a full service coaching business development community.
Their paid Coaches Edge program includes step by step guidance to help you build a professional, profitable coaching business. There is a Success Path program to follow that goes through 5 stages of Focus, Explore, Grow, Sustain, Thrive. Each is a growth step for your business and includes explanations of the step, milestones to reach and action steps to get there.
The principle owner, Cheryl Scanlon is deeply involved with the members. She and others provide mentoring and guidance through their Facebook community, as well as regular group calls covering things like:
How to structure a coaching call,
Demonstrations of coaching through various situations,
How to find clients,
How to move through the Success Path
A wealth of resources
There is a huge resources library full of past calls. You can learn advanced skills, solve your business and marketing problems, or just listen in as other coaches discuss the real life issues of running a coaching business.
There are links to key business documents such as assessing your business confidence, a guide to business planning, how to gain clients and more.
There is even very cost effective classes for continuing education credits and an ethics course, both of which are required for ICF certification. These alone are worth the cost of the membership!
This membership is full of other professional coaches, not just beginners or people considering becoming coaches. You get personal connections with people who are already successfully doing exactly what you want to do. They are in the trenches and thriving. The advice, support and encouragement is invaluable.
Bonus Help!
Cheryl even has a tech expert on staff who charges a very modest $40 per hour to help with your website technical issues! Again, this one benefit more than pays for the cost of the membership.