Types of Life Coaches: Surprising Opportunities in the New Year
The field of life coaching is growing exponentially as more and more major companies are reporting the value and return on investment they are experiencing. Interest and acceptance of coaching as a must-have component for career and life success is creating tremendous opportunities. Let's look at the various types of life coaches. There is sure to be one that fits you!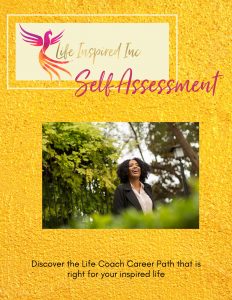 In fact, the idea of being a generic "life coach" who "helps people change their life" is probably not going to get you very far. if you are completely stuck for direction, download this free self-assessment to help you evaluate what makes you special. You may not stick with the first niche you identify, but that's perfectly normal! Any business, and especially one rooted in who you are, is going to go through growth and change. The secret is to step out boldly in what you know today and start moving forward
Getting into the life coaching field is an ideal opportunity to reach the people you are most passionate about helping. The best predictor of success today as a coach is to specialize in a highly specific niche. Here are just a few:
Life Coaching Niches
breakthrough coach
parenting coach
executive career coach
personal development coach
lbgtq+ coach
entrepreneur coach
spiritual life coach
relationship coach
life coach for women
group coaching
ADHD coach
small business coach
business coach
wellness coach
mental health coach
Christian life coach
intuitive life coach
transformation coach
accountability coach
mindfulness coach
leadership coach
Those are just a few examples, the possibilities are endless.
Questions to Clarify Your Life Coaching Niche
As you consider your interests and passion for people, here are a few questions to clarify if your ideal niche is a good one:
1 – Do you know your specific audience well? Can you relate to their needs, lifestyle and goals?
2 – Is coaching really the right solution or is therapy more appropriate?
2- Are they growth orientated or do they tend to stay stuck?
3 – Do you know where to find them? How will you connect?
4 – Can they afford to pay for life coaching?
5 – Are they aware of life coaching and believe it is beneficial?
6- Who is your competition? If there is none, it may be because there is no money to be made in that niche. If it is too competitive you may have a hard time getting started.
It's your time. Find the life coach training program that's right for you.
Our Website may contain links to affiliate websites. When and if you click on an affiliate link and make a purchase through that link, we will receive commission for any purchases made by you on the affiliate website using such links. Purchases you make through our affiliate links are at no additional cost to you. This means you will pay the same price for the purchase as everyone else.